From Christmas to birthdays, holidays and mindfulness do not need to be mutually exclusive.
Modeling mindfulness during the next big celebration starts with… uninviting your inner Monica Geller.
As much as you want to see your family holiday run smoothly and your table setting at its peak Pinterest perfection, it can be harmful to place too much emphasis on the product versus the process.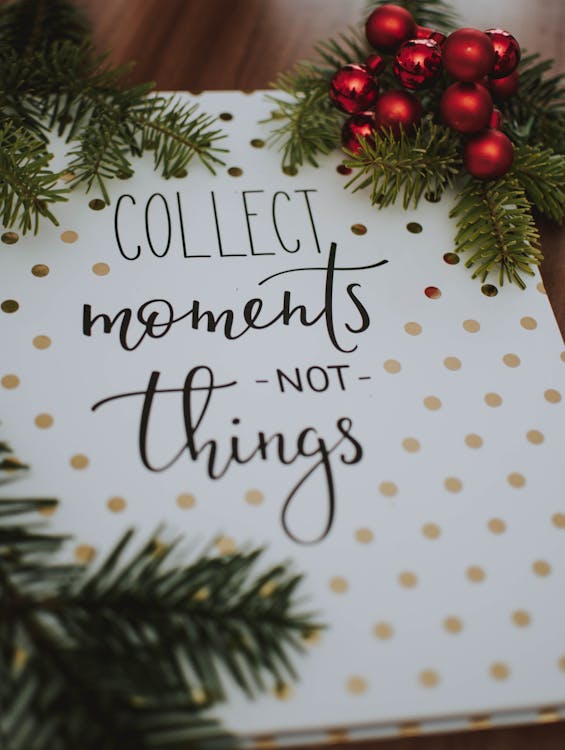 Instead, try the following:
Start as you mean to finish
Set precedent for the day ahead by breaking stagnant routines that do not serve you- rushing out of bed, stressing about what has to be done, anguishing over parts of the day which you cannot control (e.g., if Uncle Bill tells the same story again there isn't a force in the world that can stop you from flinging mashed potatoes at his magnificent moustache).
➡ Try: use meditation apps such as InsightTimer or Lotus Bud to have meditative bowls or nature sounds available before and throughout the day to prompt you to be in the moment, to listen actively and to find marvel in the madness.
➡ Try: pre-loading a Spotify playlist of nostalgic guilty pleasures that will shift your focus from Brussel sprouts to Boogie town. 
Involve the kids
Making holidays a collaborative process has the following impact:
• They are more likely to help out when they are older (bonus)
They learn valuable life skills (cooking, cleaning, conversing)
➡ Try: Have them be in charge of decorating the cookies, drawing personalized messages on paper to laminate and turn into festive place mats, or have them decorate a white table cloth from the dollar store. They can even decorate small gift boxes to fill with candy as scrumptious place settings!
Make mistakes & messes (& let them too)
➡ Try: Grabbing the sugar, instead of the salt that your recipe calls for. "Oh, look at that! I think I was going too fast. That's okay but it would have tasted kind of funny! It's important to take our time to notice what's going on around us, isn't it?". This is teaching your child growth mindset and mindfulness at once.
Talk openly about how people feel in different emotions during the holidays and that's okay. 
➡ Try: What is your favorite part of the holidays? What is your least favorite part?  Validate their emotions, "I am hearing that it makes you nervous when you have to open presents in front of everyone. I get that. How can we change this tradition so that you can show gratitude but maybe to not as many people at once?".
➡ Try: Creating a safe space for them to go with coping tools for when they are feeling blue or overstimulated (e.g., pillows, fidget tools, calming music, modelling clay, books, your free social-emotional dice, etc.). Just the idea of a safe space may help prevent outbursts before they even begin. 
Break it up & Break it down
This comes in two parts. Break down what is going to be happening and who you are going to be seeing ahead of time to help alleviate social anxiety. 
➡ Try: Creating a visual calendar so that your child feels safe and comfortable.
Try to break up the dinner into smaller parts so they don't suffer from "fowl" mood fatigue from binging, or ensure you have a movement game or activity afterwards to help their bodies balance blood flow.
➡ Try: These Stand Up, Sit Down community-building games are no-prep, socially distanced and require only a chair and cover many major occasions:


If you need something printable, I would recommend these beautiful watercolor movement breaks: 
Offer prompts
Children are also more likely to shut down or become overwhelmed (cue undesirable behaviour) if they don't know how to contribute to conversations (hello, COVID- all of our awkward asses suffer from this now). I suggest giving discussion prompts to help them feel more confident- this both breaks up a big meal and offers an opportunity to connect on a deeper level with loved ones.
➡ Try: Conversation starters that will support your child with public speaking
These social emotional learning cootie catchers are perfect substitutes for expensive party favors or wasteful crackers.
Includes topics such as: feelings & coping skills, self-regulation, gratitude, environmental stewardship, self-esteem and growth mindset. 
Whatever your celebration looks like, with whomever they are spent, I hope that you make time to give yourself some grace, to be an observer- accept and release the bad so that you might even witness a little holiday miracle. Cheers to you!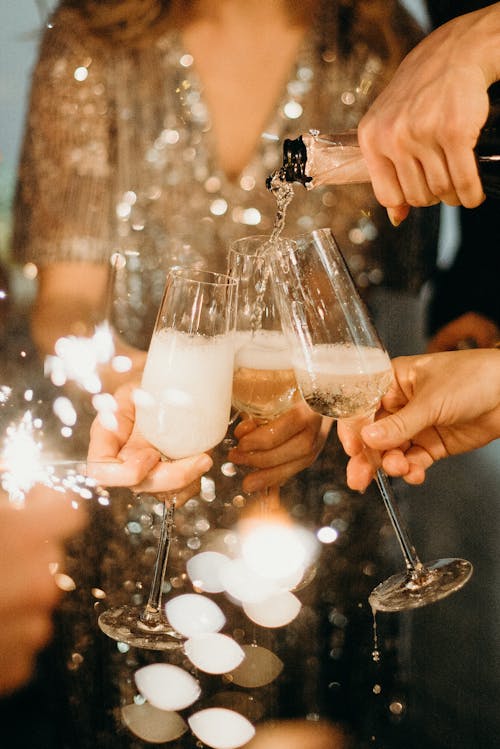 With love,